Thailand Pratunam Pick up and Delivery Service to Malaysia
Pratunam Market, located in Bangkok, Thailand, is a must-visit marketplace for shopping!
It attracts a large number of out-of-town tourists with its wide variety of high-quality wholesale products and attractive prices, especially in the clothing section.
Shoppers often facing the challenge of handling multiple shopping bags and limited luggage space unable to bring back to Malaysia?
No worries! You can rely on the hotel pickup and packaging services provided by GIMworld!
We will assist you in arranging the pickup directly from your hotel in Pratunam Market,
ensuring that all your purchased items are securely packaged and transported back to Malaysia.
The service goes the extra mile by delivering everything right to your doorstep!
How to apply Thailand Pick up service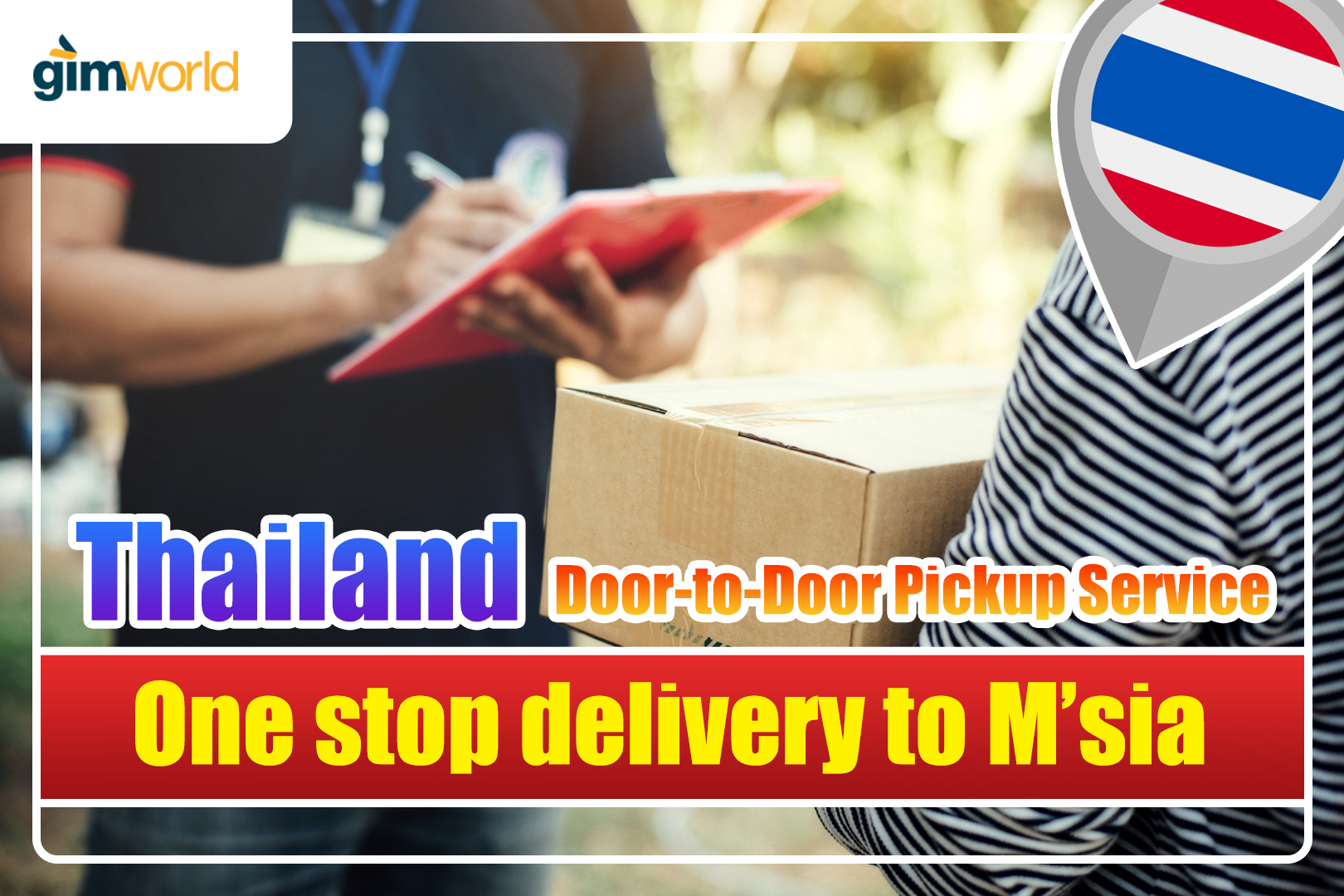 1. Register and Provide Information to Sales Personnel
Firstly, you need to register as a member on the GIMworld official website. Two working days before the pickup, provide the following information to the sales personnel and confirm if the pickup time can be arranged (Whatsapp: 016-2915255).
Customer Code:AJY/____
Package Name:
Number of Package:
Photo of Package:
Pickup Address:
Pickup Date & Time: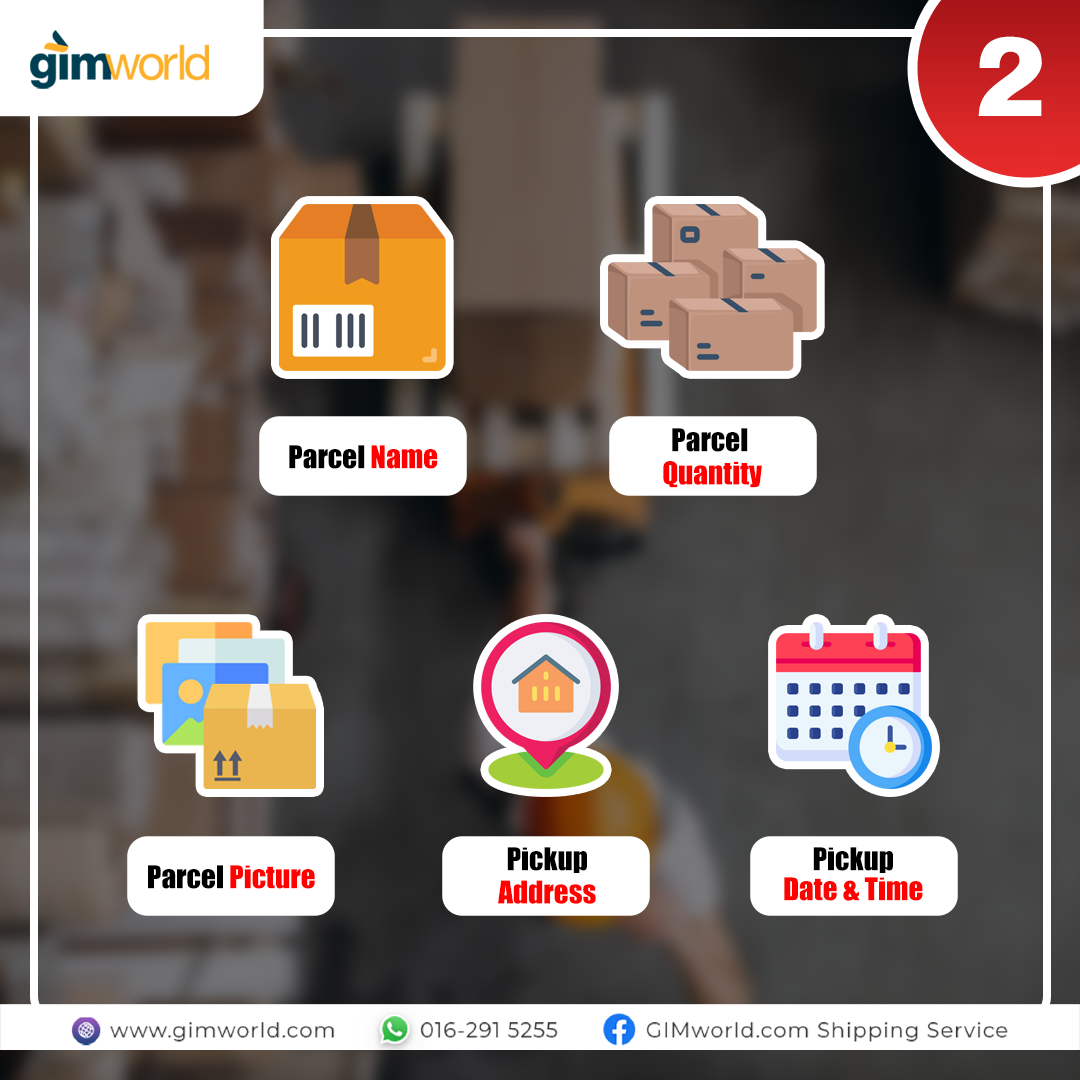 2. Pickup by the Driver on the Same Day and deliver to Bangkok warehouse
Please remember to write your registered code AJY/___ on each prepared package. On the designated date and time, wait for the driver to arrive at the hotel lobby for the pickup. The driver will collect the fee in Thai Baht on the spot.
*For reference only: If the pickup is from a hotel near Pratunam Market and delivered to the warehouse in Bangkok, the approximate cost is 1,200 Thai Baht per trip + 80 Thai Baht per bag (if on-site packaging is required).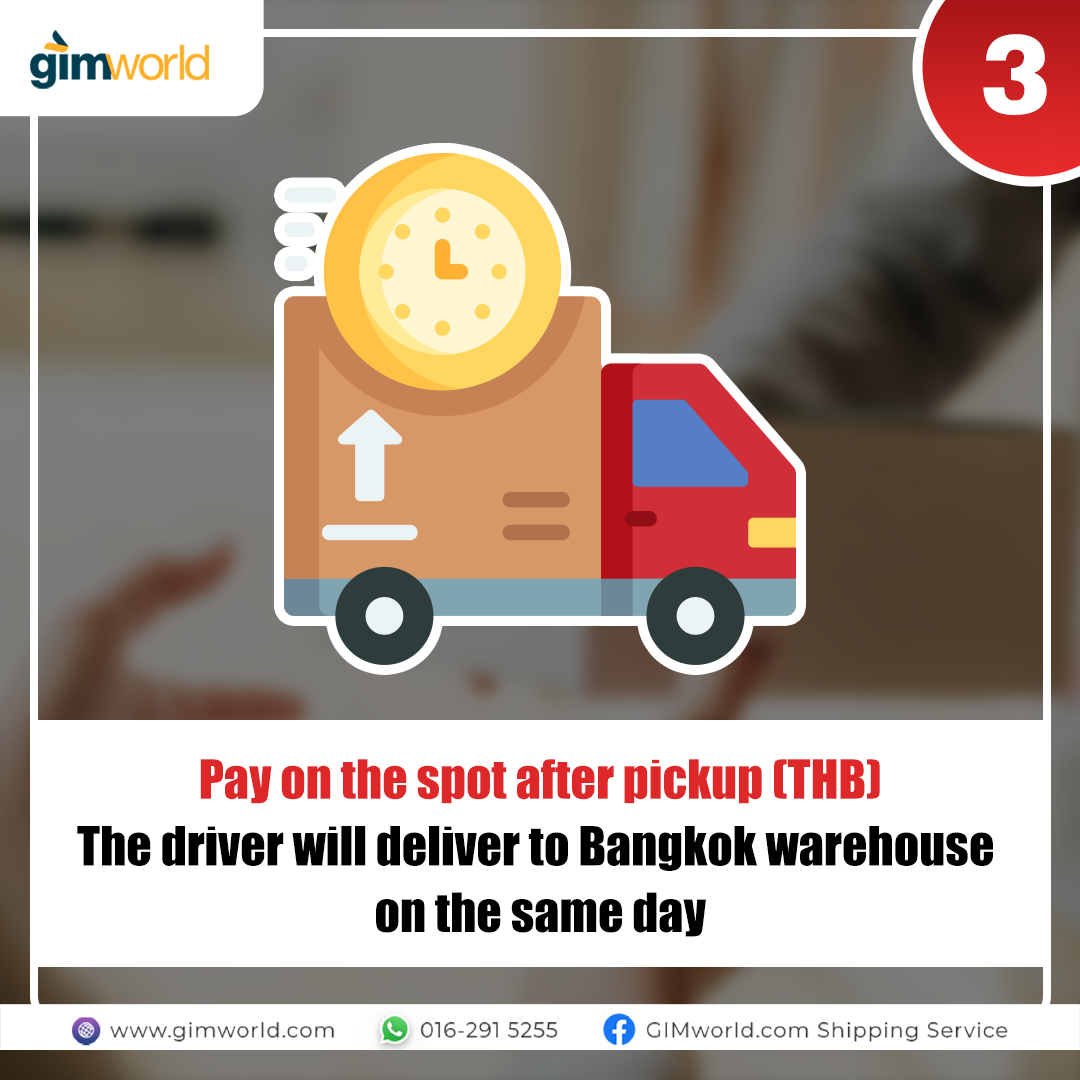 3. Submit parcel information on GIMworld website
After the pickup, the driver will deliver the packages to the warehouse in Bangkok on the same day. Our company will provide you with a Receiving Note. Please fill in the number (RN22____) and package information from the Receiving Note on the "I want to ship " on behalf section of the GIMworld website.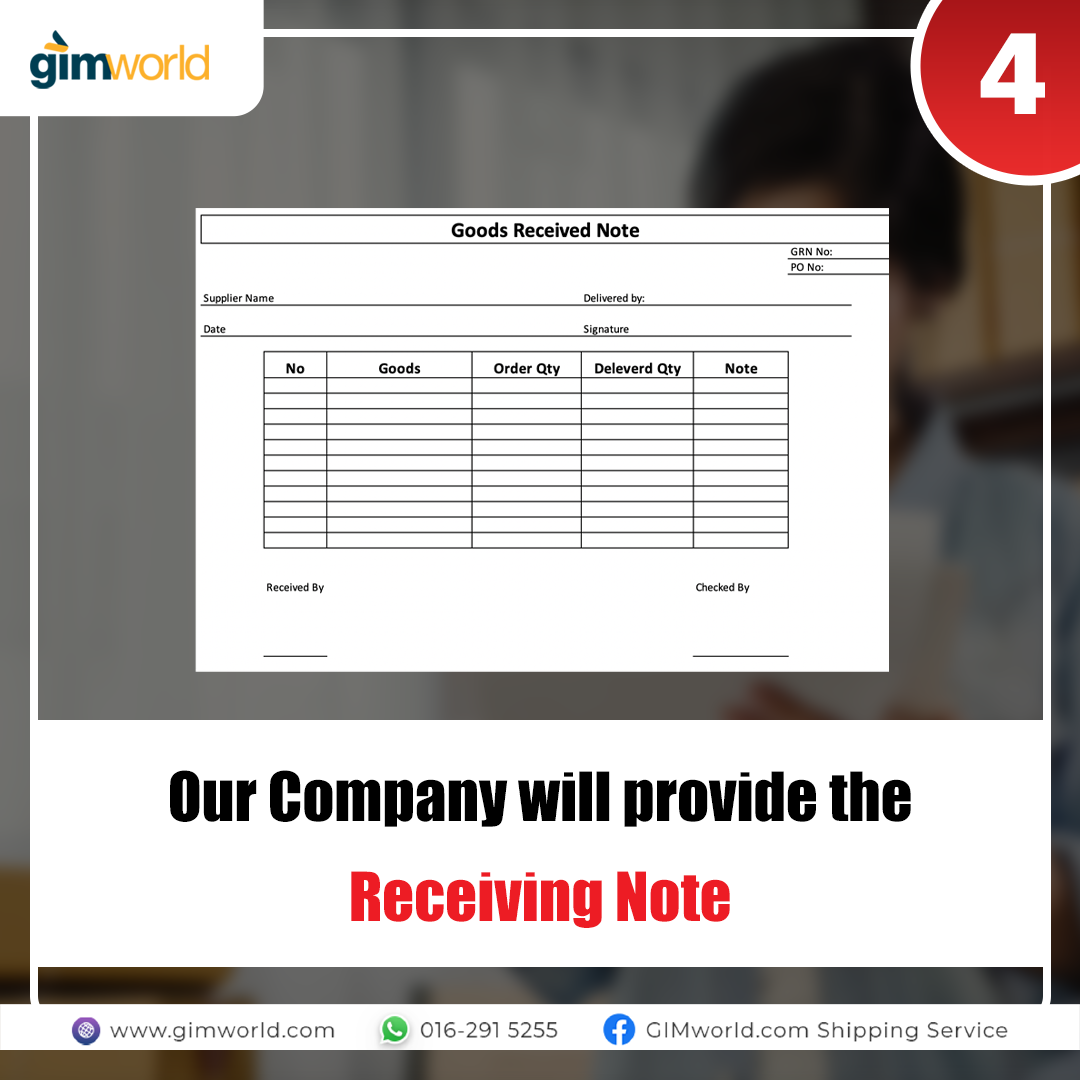 4. Submit Shipment Order for packaging and Pay the Shipping Fee
Once the packages have been received at the warehouse, submit a shipment order for consolidation and packaging. After the warehouse personnel have weighed the packages, proceed to pay the shipping fee.