Outskirt area is subject to additional charges!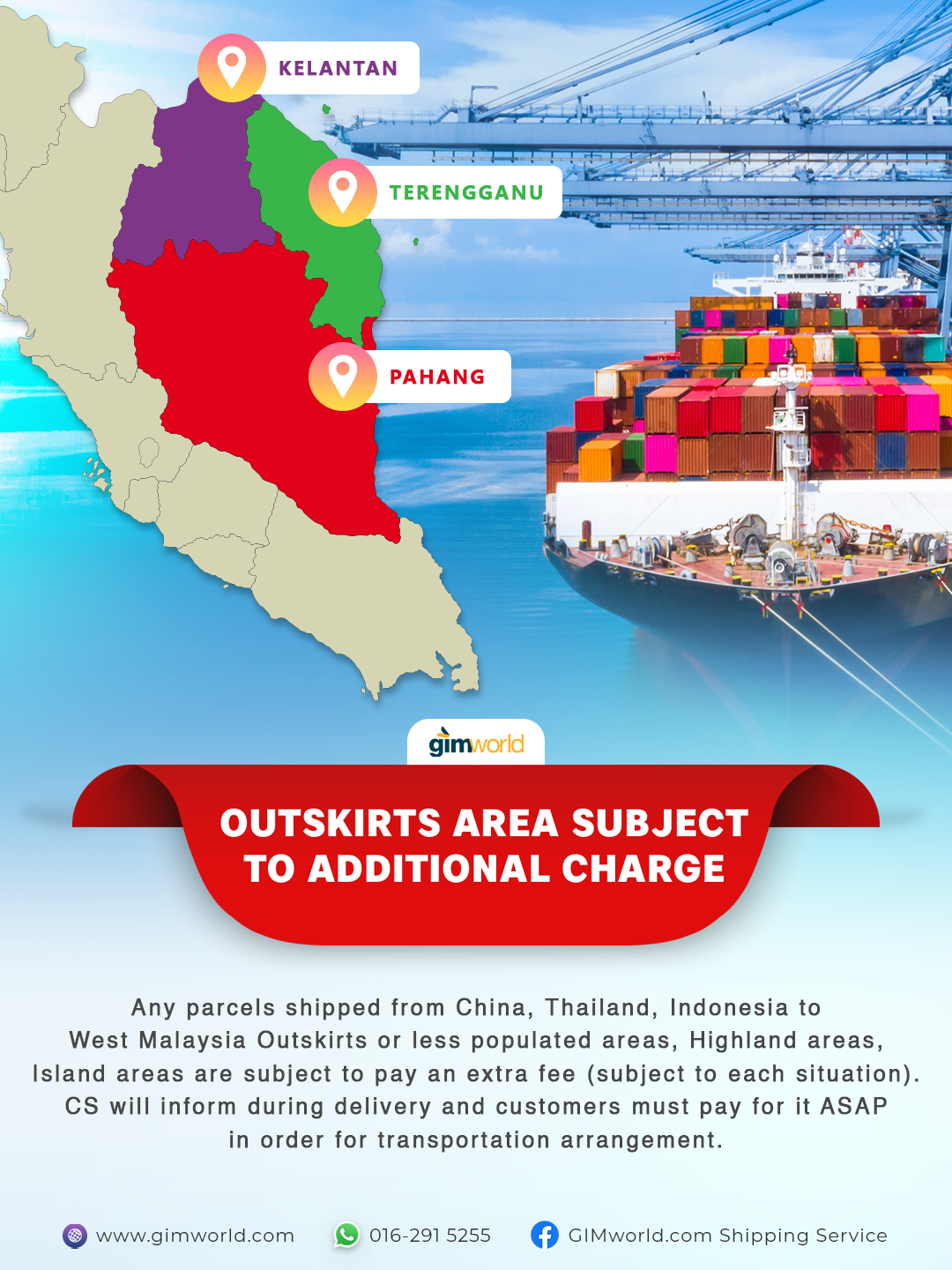 There is less transporter able to go to outskirt area for parcel delivery especially during this hard period,
we try our best to find alternative way to deliver your parcels so that you can receive your parcels on time.
Therefore, kindly please note that any parcels ship to outskirts or less populated areas (especially Terengganu, Kelantan, Pahang etc.)
Highland areas, Island areas might result in extra fees.
(Additional fees depends on each case)
You will be informed to pay this fee during delivery so that we can assist to arrange parcels delivery asap.
For more information, please refer to help center 5.3