14/3 onward, Thailand warehouse address revised notice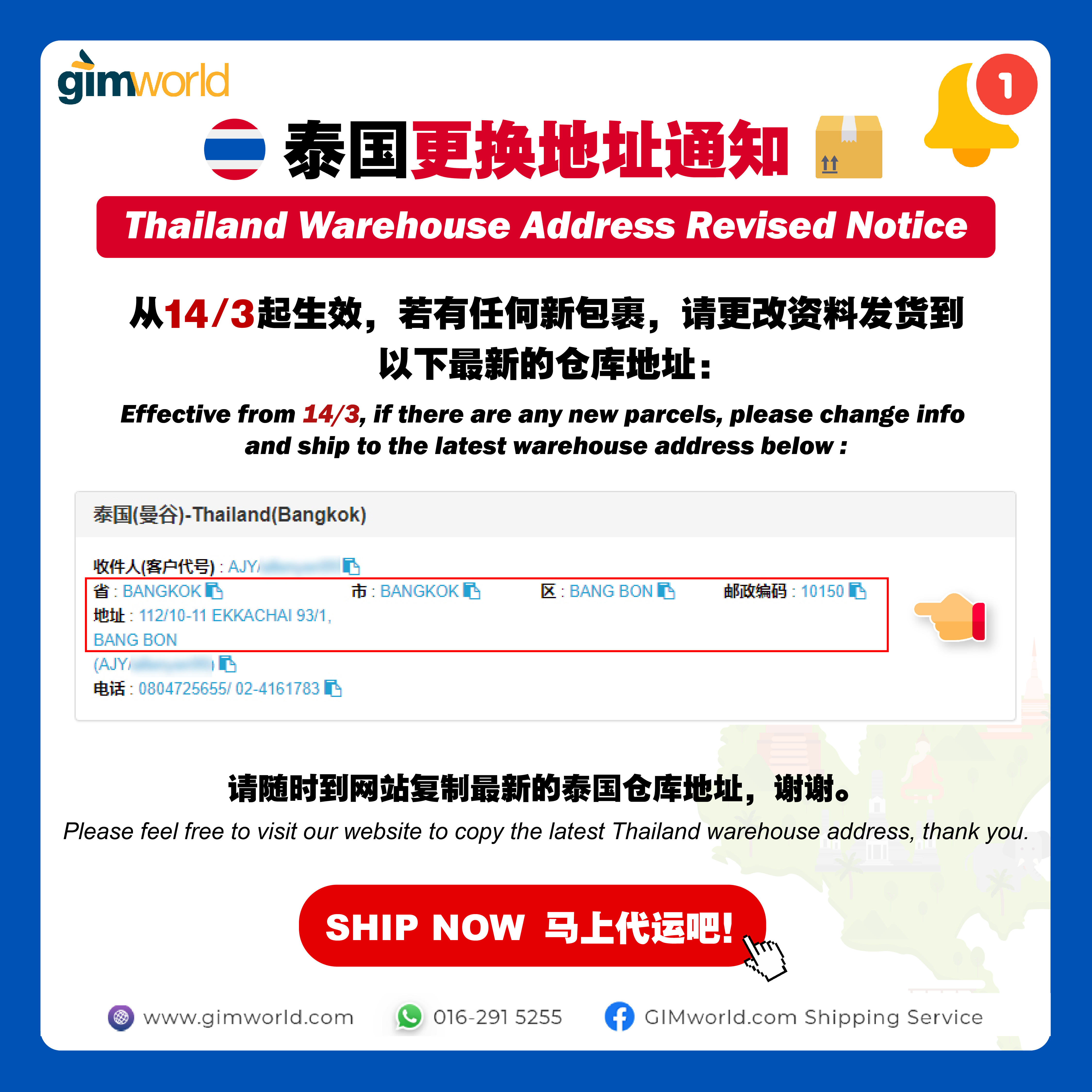 14/3 onward, please revise to the latest Thailand warehouse address, house number changed to "112/10-11"
Kindly provide to your seller before place any new order
.
.
For those parcels on the way to our previous warehouse address and unable to make changes
we will still help to receive parcels temporary within this week.
.
Kindly take note on this changes, thank you.