How to create Alipay in Malaysia?
Malaysians who loves to buy goods in China are curious about the payment methods that can pay to CHINA merchants? You may create an Alipay account by yourself!
The process to place orders on platforms like 1688, Pinduoduo, Mogujie, or directly connecting with Chinese merchants will be easy after Alipay activation.

With Alipay, you can easily make payments to Chinese merchants without a proxy payment service, which is time-saving.
Even if the seller issues a refund due to out-of-stock items, it will not be a problem.
How can Malaysians create an Alipay account? You may look further on this blog!
Steps to create Alipay account in Malaysia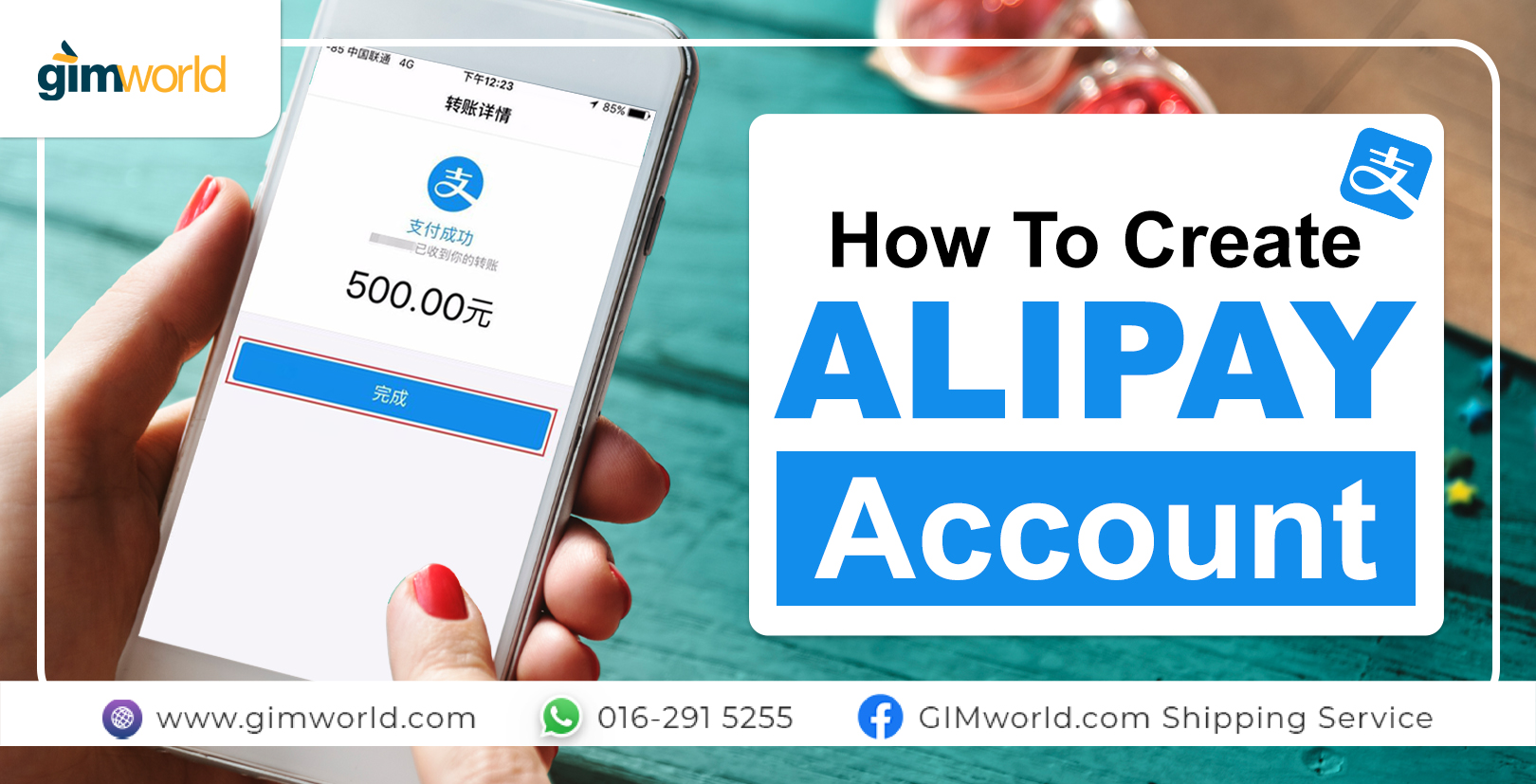 Things that you need to be ready:
| | |
| --- | --- |
| ✅ | A smartphone which contains function of NFC |
| ✅ | An unexpired passport |


1. Download and Register an account of Alipay
First, download the Alipay application and select "New User Registration". Then, fill in your Malaysian phone number and enter the SMS verification code to complete the registration.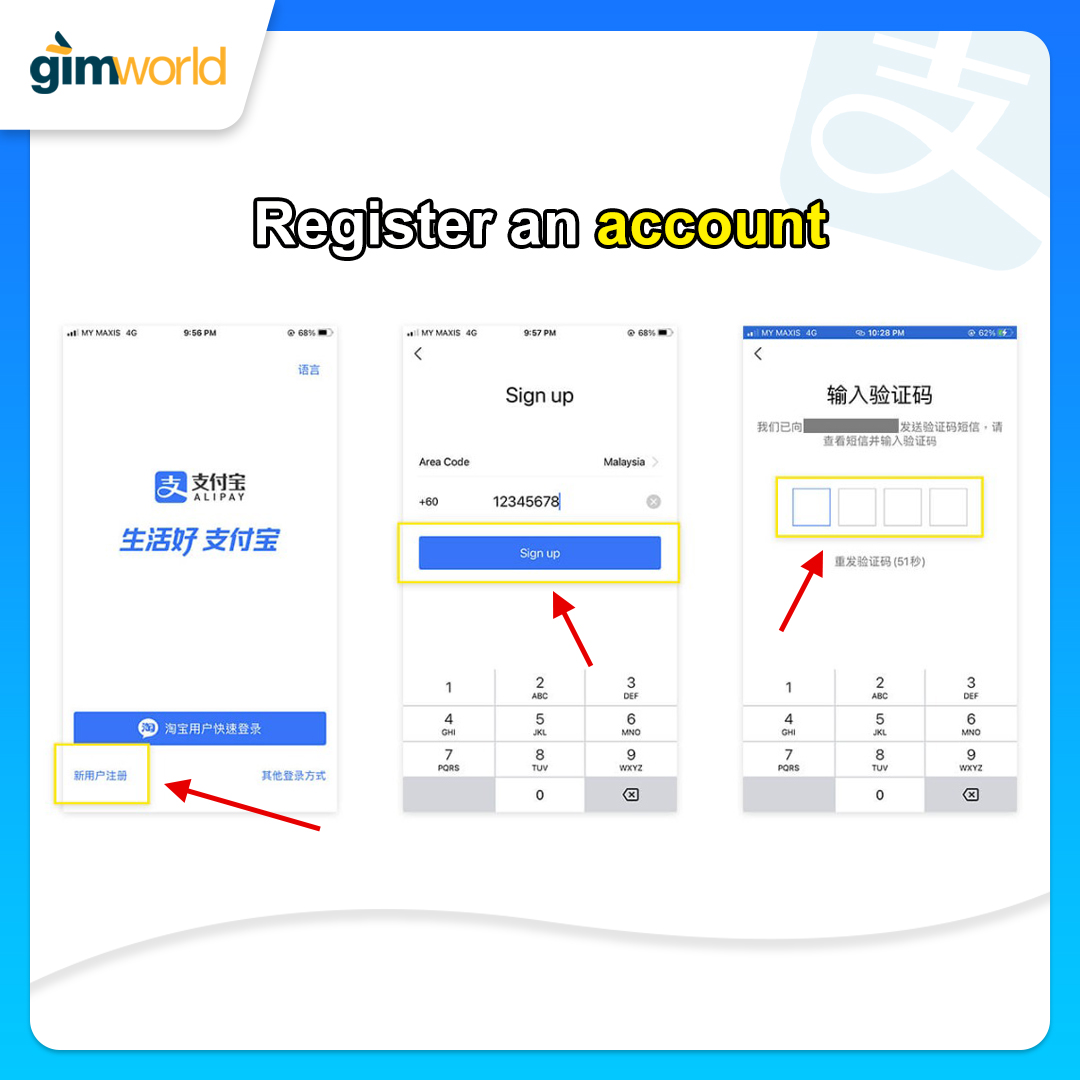 2. Agree to the terms and conditions.
After registration, the system will automatically prompt "Switch to Alipay International Version?"
Select "Yes," and the homepage information will display relevant details for Malaysia.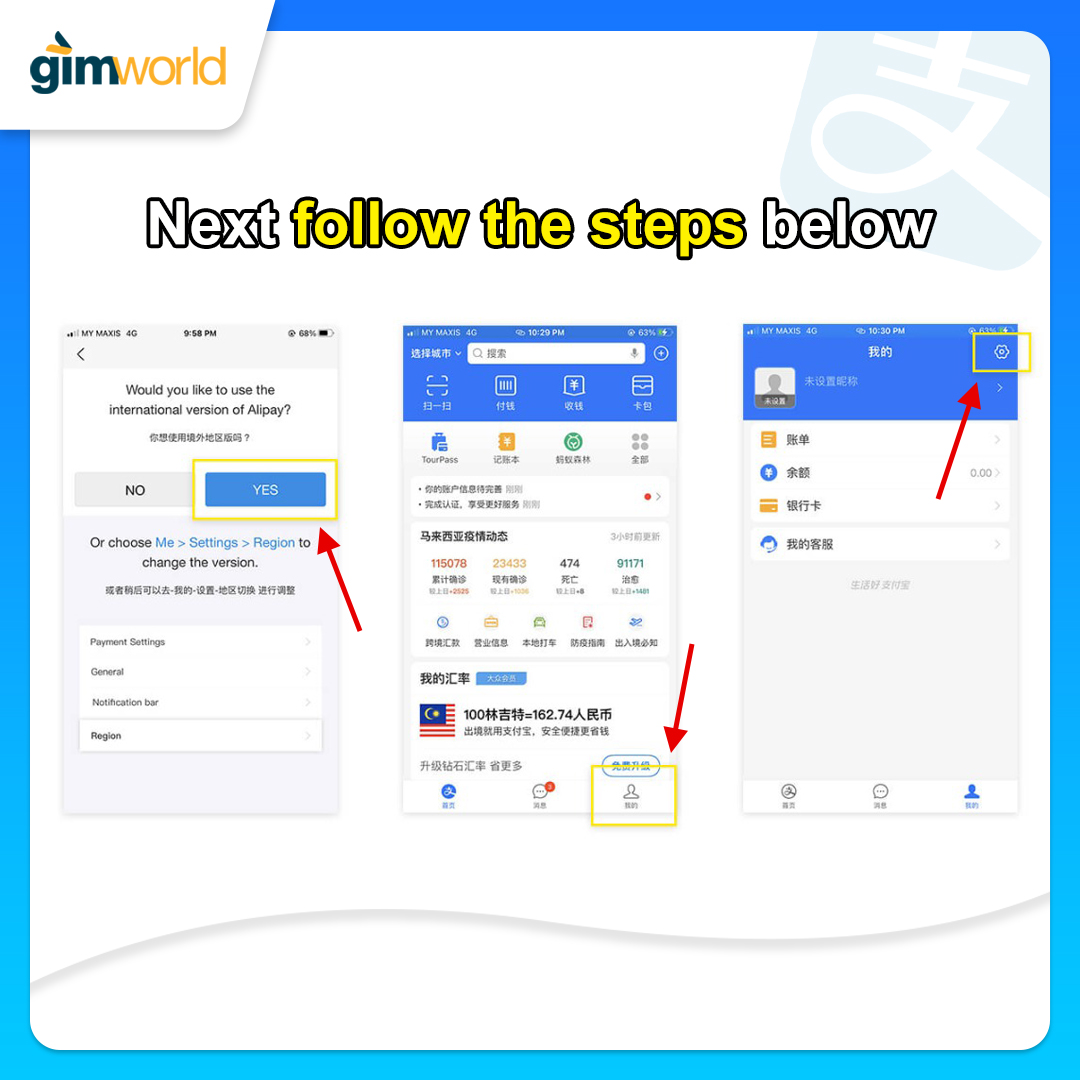 3. Real Name Authentication
Navigate to "My Personal Centre" and select "Account & Security" from the options.
You will see the status of real-name authentication displayed as "Not Verified.".
Click on it to immediately proceed with identity authentication.


4. Verify your identity of your passport
Fill in your personal information details first, then select "Verify Identity by Recognizing Passport Chip," and start the verification process.


5. Enable the NFC function on your mobile phone.
Before verification, please enable the NFC function on your phone.
The steps to enable NFC may vary between the Apple version and the Android version.
Please follow the screenshot steps below to enable this function.


6. Scan the chip of the passport.
At this point, you will need to take out your valid passport and align your phone with the chip area of the passport (as indicated in the highlighted portion of the image) to scan it.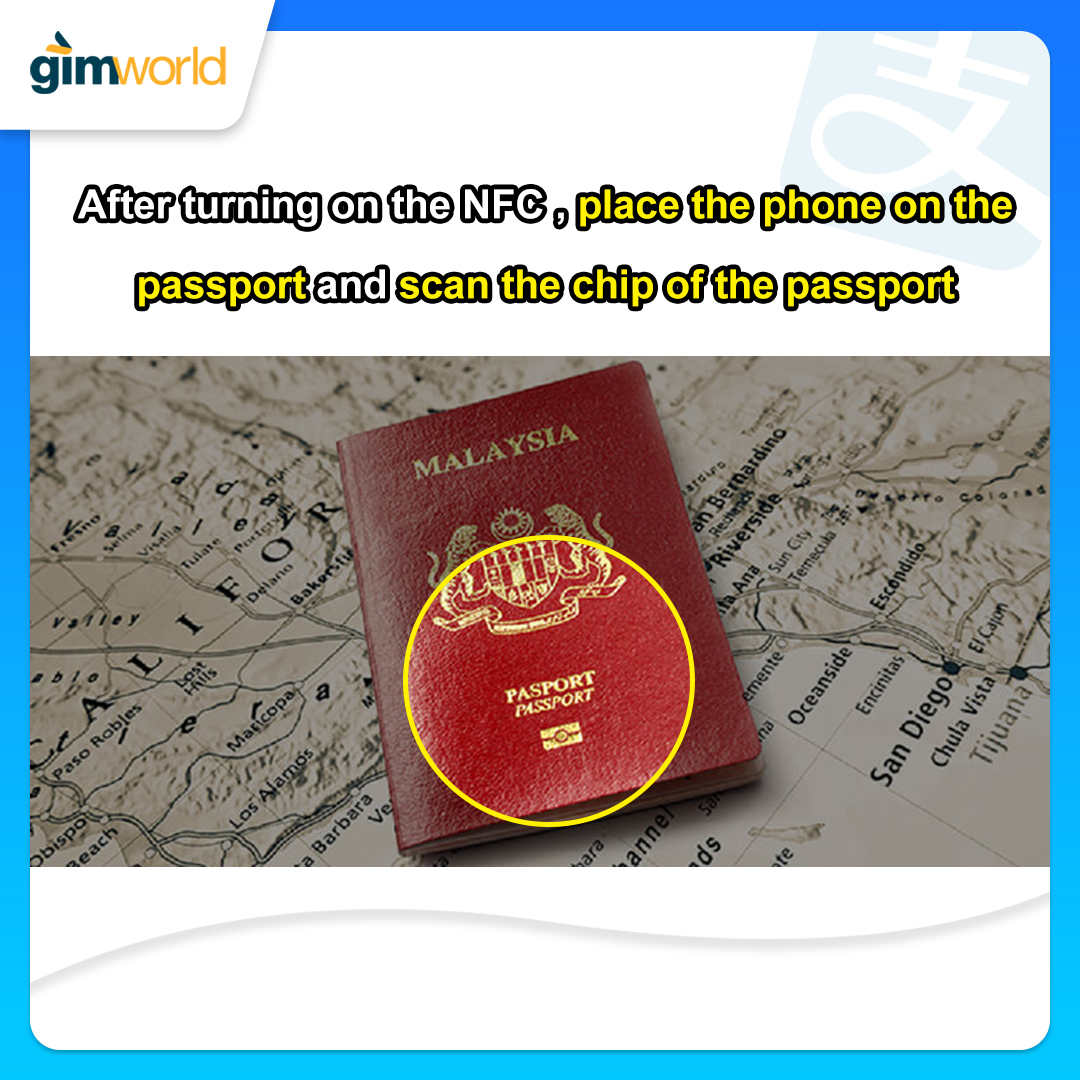 7. Face recognition verification
In order to verify your identity, after scanning your passport, you need to continue face verification.
After clicking "Start Verification", the camera will automatically turn on and take a photo of your face.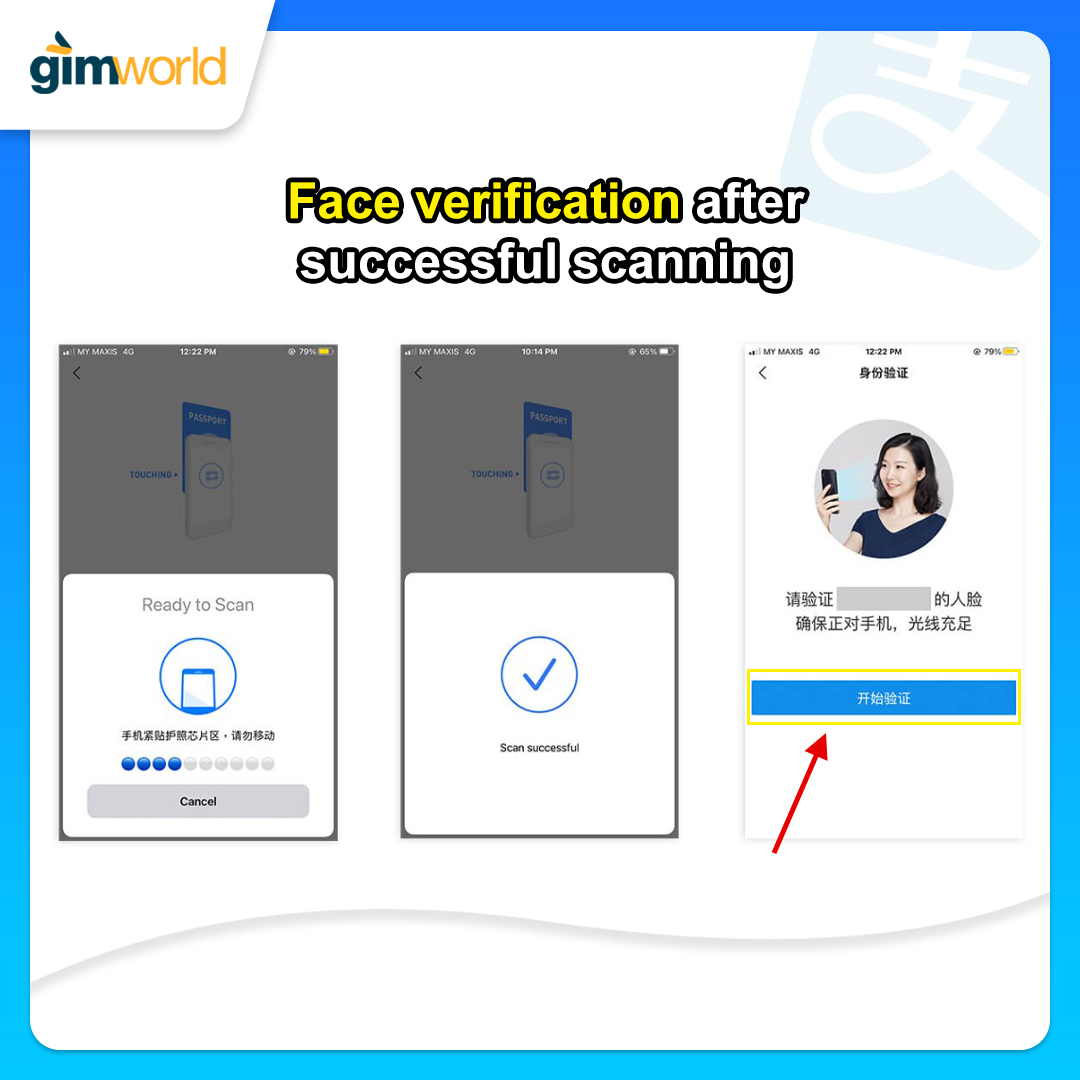 8. Additional Information
Complete any remaining personal information that is required. You may also choose to upload your own profile picture.
To confirm whether your Alipay account has been successfully verified, you can check it on "Account & Security" section under "My Personal Center".
Verified accounts will have a small checkmark next to the name.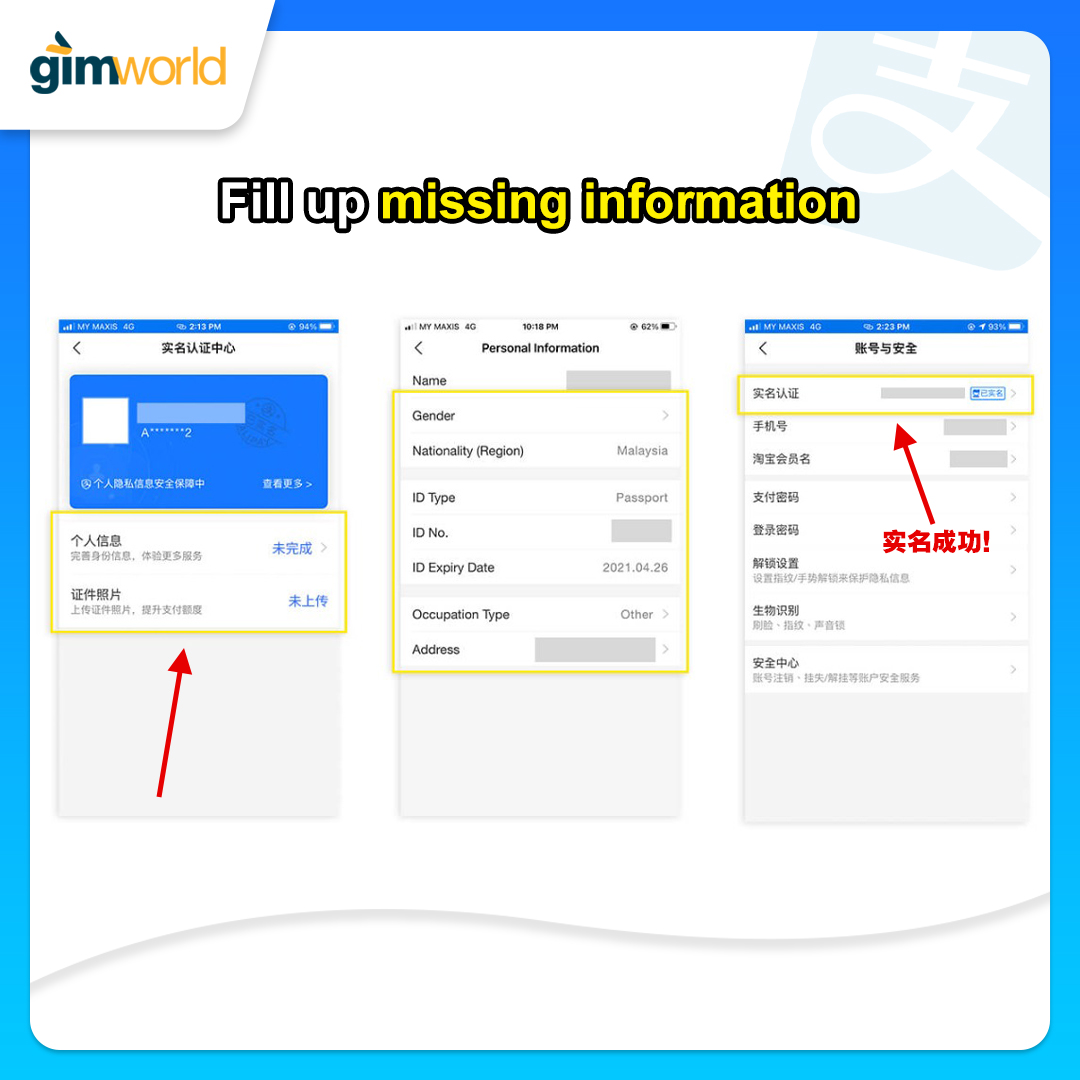 9. Top-up Alipay Account
Although your Alipay account has been successfully created, it doesn't have any balance.
To top up your account, you need to go to the "My Business Card" section under "Personal Center," take a screenshot of your Alipay account QR code, and provide it to the payment agent for topping up your account!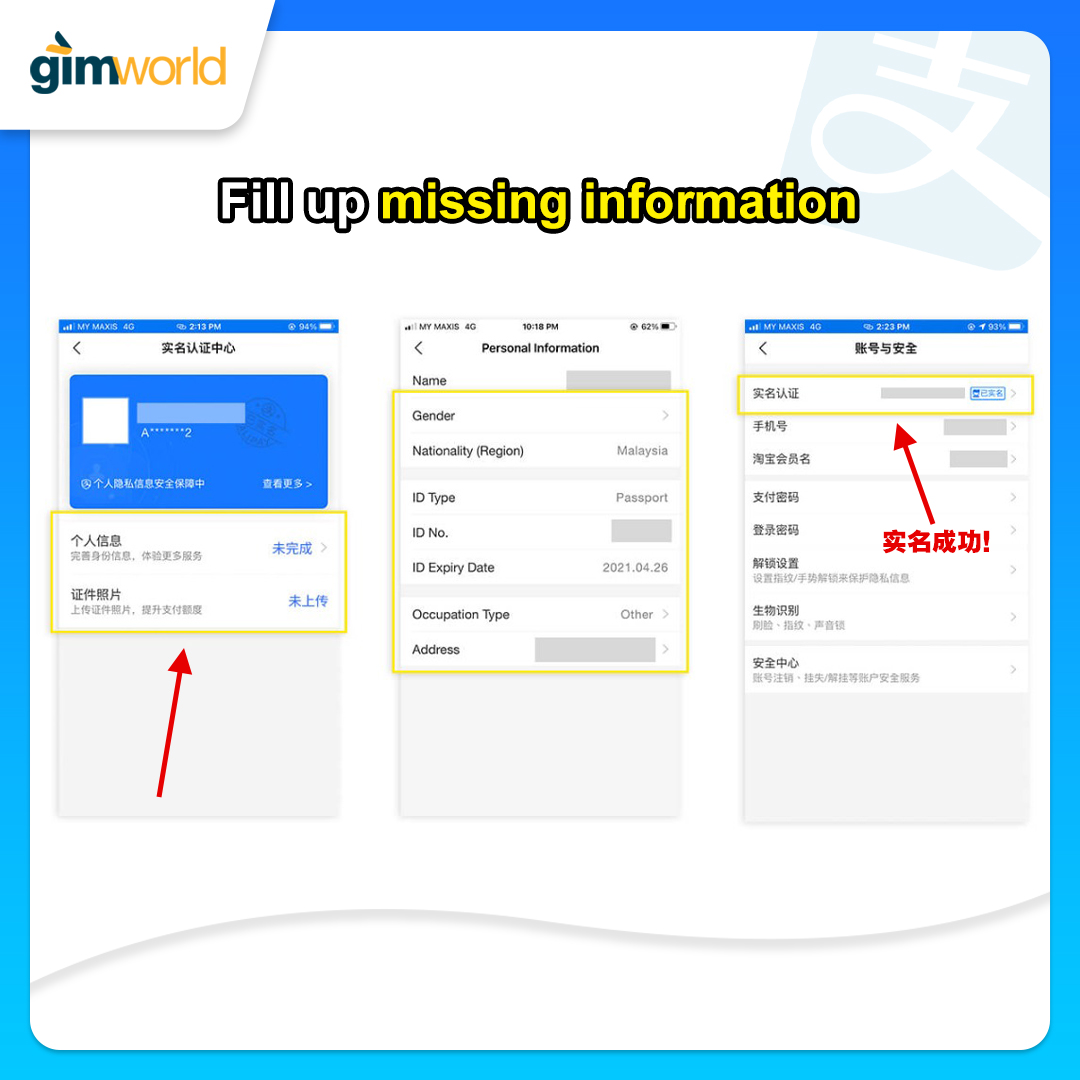 Isn't that easy? Beside of top-up service we can also help you to ship from China to Malaysia!
Feel free to know more, you may