17/11 onward, China to Malaysia sea shipping price will be increased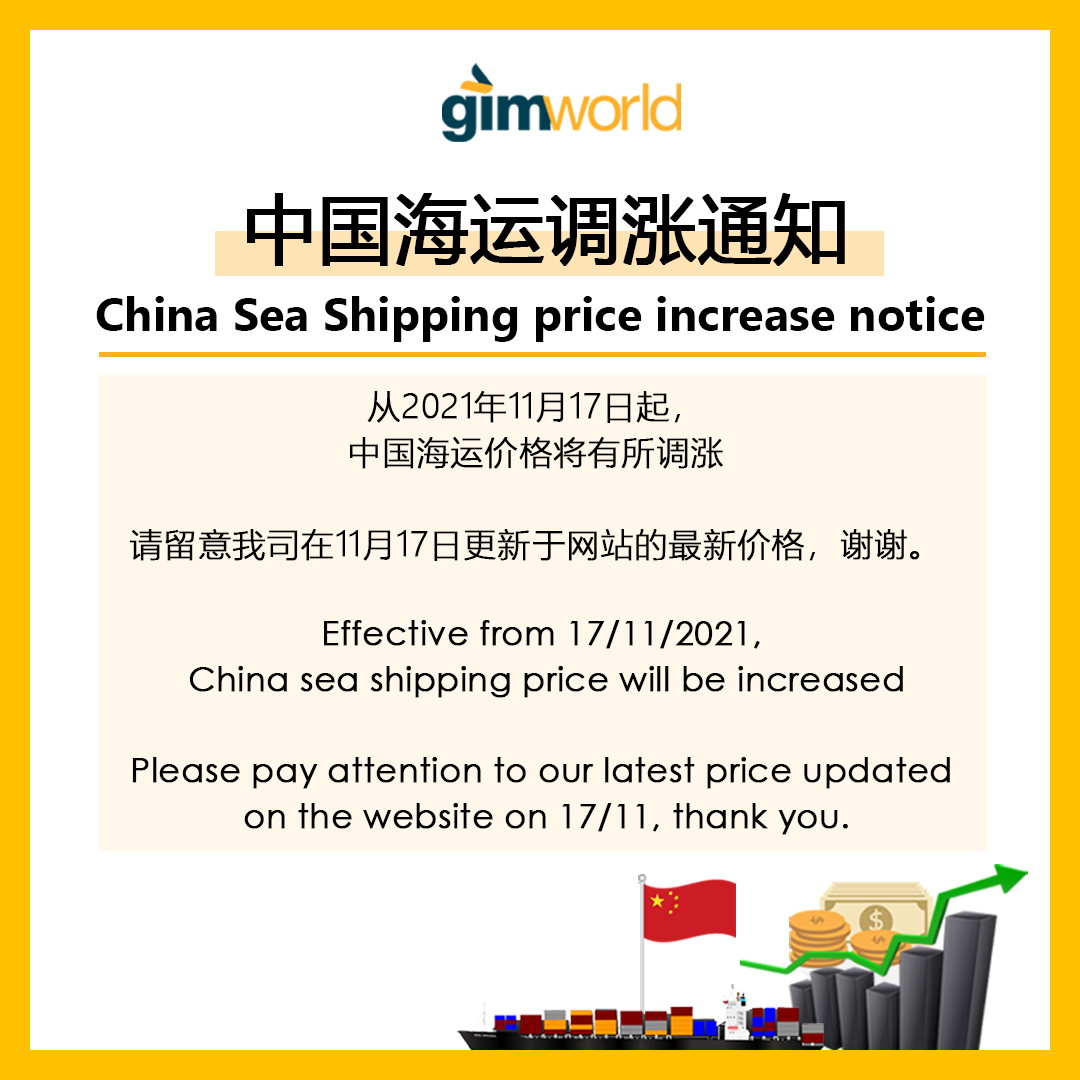 Effective from 17/11/2021, China to Malaysia Sea Shipping price will be increased
Due to a serious shortage of ships and container in China shipping market, which caused to shipping price increase.
This situation is affected to all shipping company.
We are actually faced the first wave of price increases at the beginning of November
but in order for everyone can enjoy shopping on 11.11, we already assumed the loss.
However, we still receive a notice from the freight forwarder today that the sea shipping rate will once again be increased
and we have no choice but decided to increase sea shipping price this time.
Please pay attention to our latest price updated on the website on 17/11, thank you for support.