Thailand Warehouse Parcel Consolidation Notice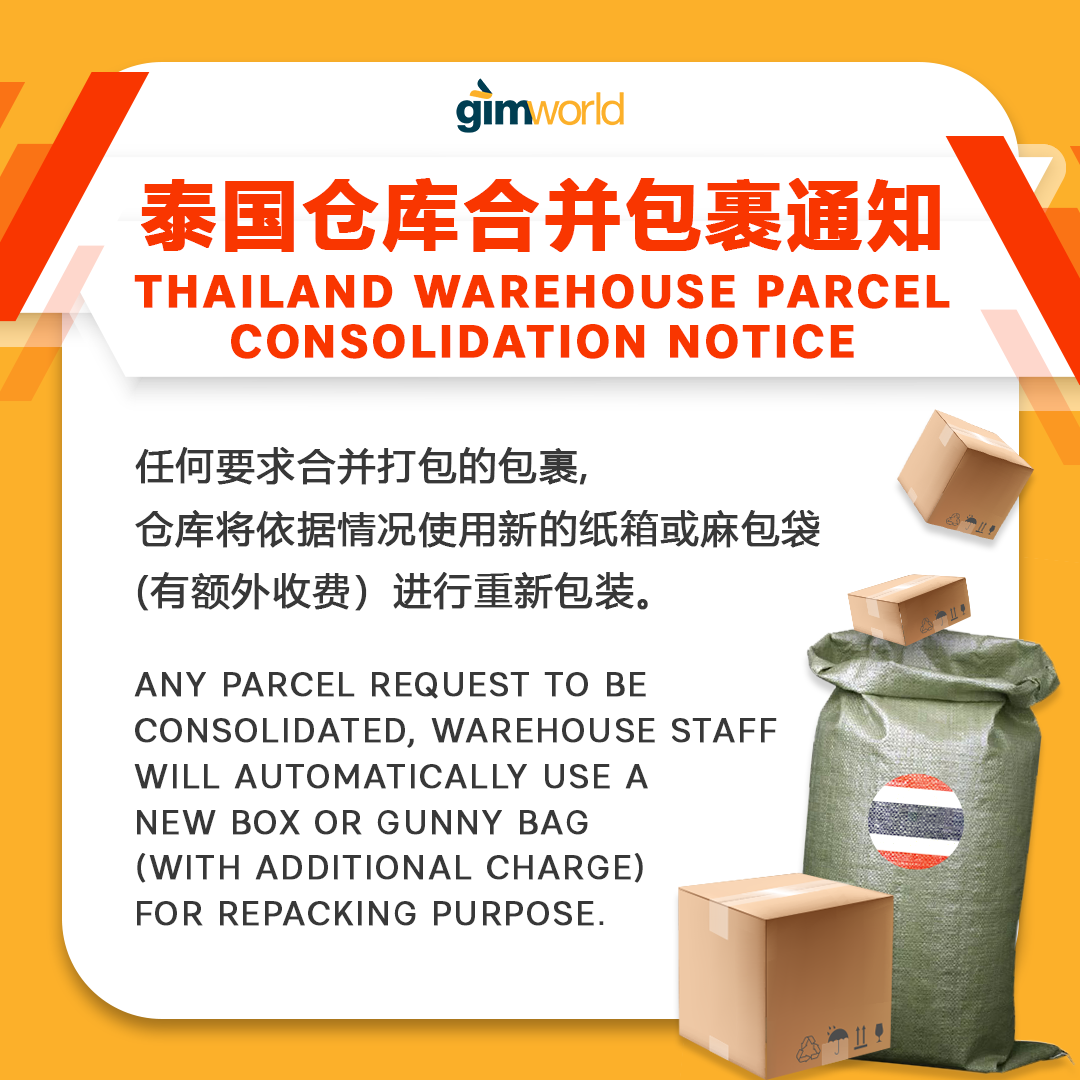 A lot of Thailand sellers didn't use proper packaging on your parcels and there is too small parcels to be consolidated,
In order to ensure all your parcels with well-packed and completely, once we received delivery order to combine parcel.
warehouse staff will automatically use a new box or gunny bag with additional charges (RM6 - RM10 depends on situation) for repacking purpose.
You will see this charges under "adjusted amount" before make payment.
For more information, please refer to terms of services